Occoquan Merchants Association
On September 19, 2012 the Occoquan Merchants Association disbanded. The OMA offered their domain and website to BAR-3 Enterprises which took possession of these properties on September 26. The OMA domain was directed to HistoricOccoquan.com on September 30, 2012.
Below is a copy of their announcement. As more information becomes available regarding the OMA it will be updated here.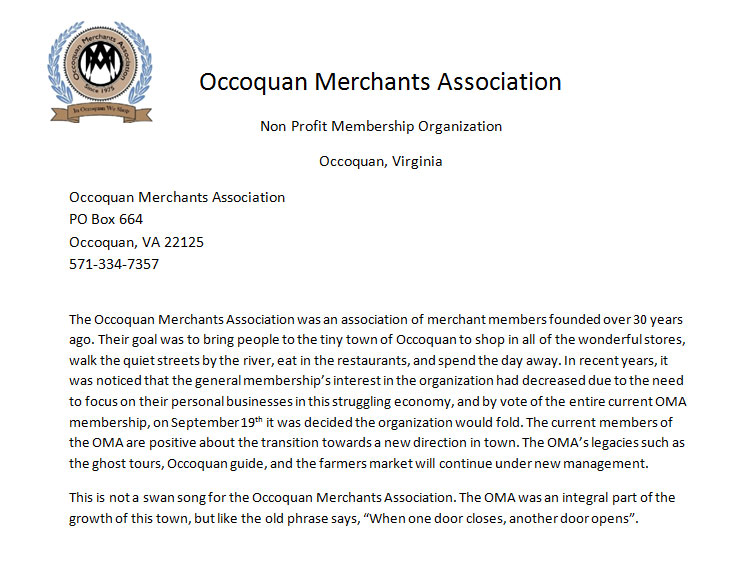 This section is still under development too.