Welcome to Historic Occoquan, Virginia
& to HistoricOccoquan.com

Often duplicated. Never replicated.
Historic Occoquan is a community rich in history and consists of residents, artists, shops, restaurants, businesses, and a local town government. It's outdoor dining, ghost walks, town boat dock and more are located just 11 miles south of the Capital Beltway on I-95 at exit 160 and then north on Gordon Blvd/Rte 123 to Commerce Street. Directions to Historic Occoquan are available at Google Maps.
Occoquan is located at 38°40′58″N, 77°15′39″W and is accessible by car, boat, raft, bike, and foot traffic. Access is available by road, river and the East Coast Greenway.
Occoquan is also conveniently located just minutes from the Amtrak Auto Train stop in Lorton, VA. Unlike a plane or the car, the auto train provides onboard entertainment, a lounge car and a dining car as it takes both you and your vehicle on a stress free journey to Florida. So when you next consider a trip to Florida, please remember your opportunities of shopping and dining in Historic Occoquan before you depart or upon your return.
The Town of Occoquan can be explored by this aerial view where you can click on shops and business for more information or you can access an on-line map of the town which includes a little bit of history and is provided by the Business Guild of Occoquan. For even more history, the Historic Occoquan Self Guided Walking Tour has been made available with the permission of LaVerne Carson.
Read about the current masthead celebrating Historic Occoquan!

To keep informed of what is happening in Occoquan, click on the RSS icon to subscribe to Historic Occoquan's RSS Feed.
See Historic Occoquan Events on your iPhone or Android devices. Simply download an App like Feedly, RSS Reader, or one of the many RSS Android Apps.
If you use Chrome, you can download the Chrome App!
Historic Occoquan Community Events
for this month & Beyond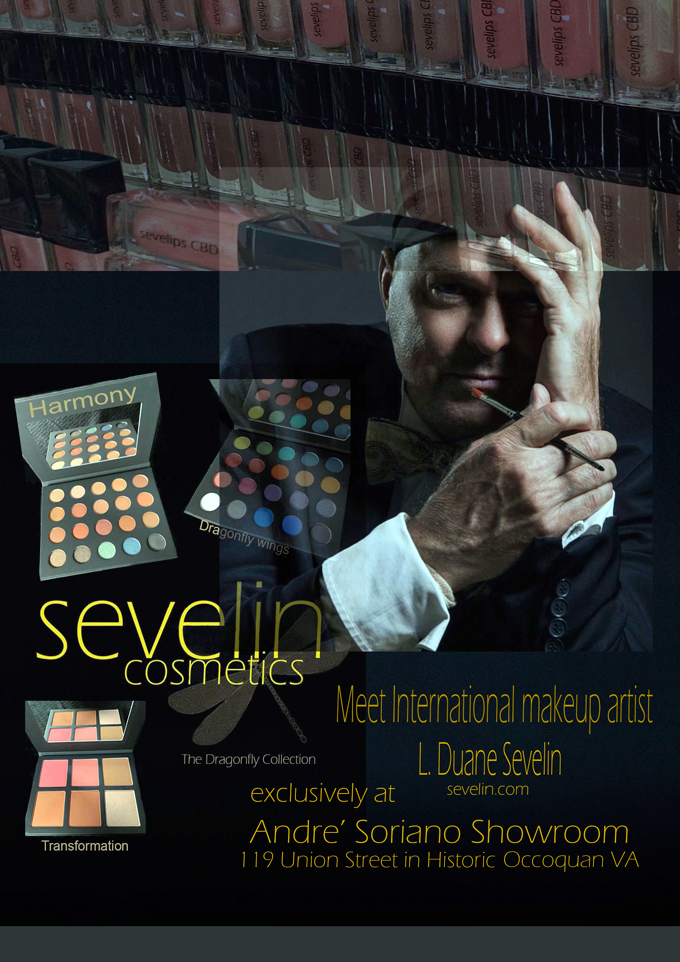 BAR-3 Enterprises, LLC would like to thank everyone who voted and contributecd to HistoricOccoquan.com winning 3rd Place in the category of Downtown Shopping!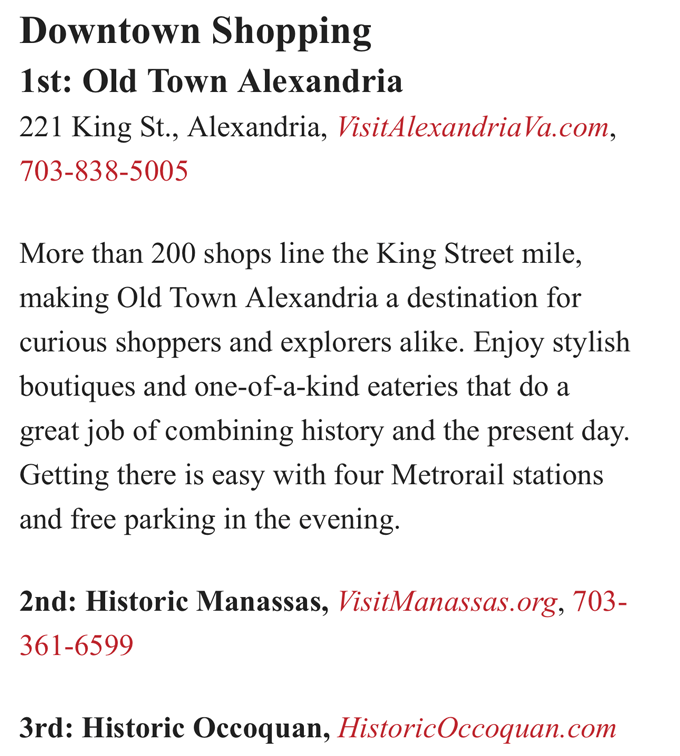 Historic Occoquan.com can now be viewed on your phone
by going to Historicoccoquan.mobi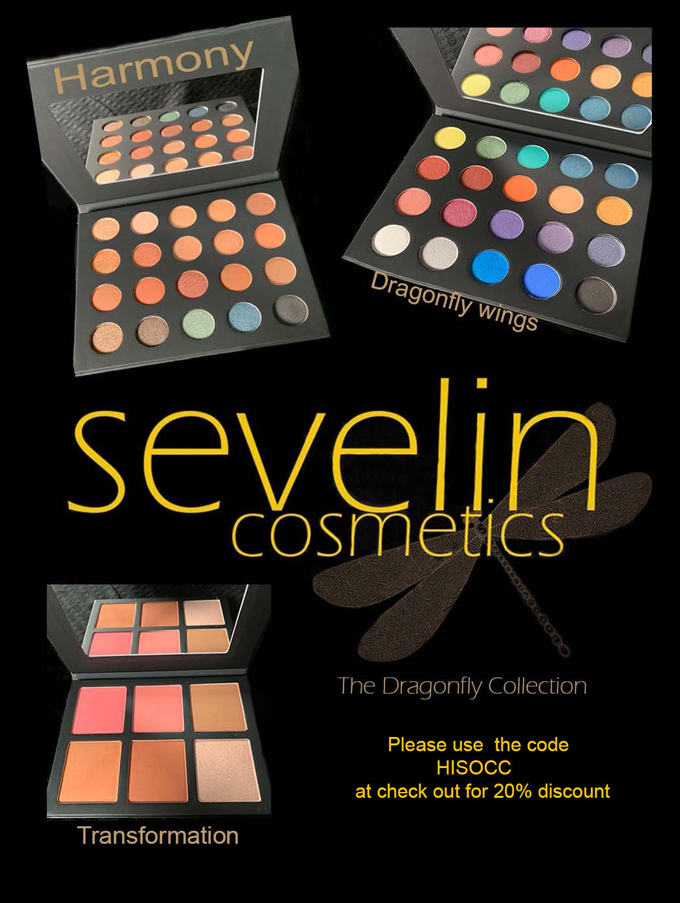 Pictures of some of the Historic Occoquan Town Markers are now online. Read about some of the town history as more markers are added to the site.
If you would like to look more quickly for specific items, participating Occoquan Merchants and items that they provide can be found using the Google custom search feature below:
The "Just say 'Hi' Campaign"
Show your support for the "HistoricOccoquan.Com" website and help maintain the friendly Occoquan lifestyle. When next in town, don't forget to smile and say 'Hi". Having a sparkle in your eye is optional.
Local Poet Leo Smith now has some of his work on-line
The Historic Occoquan Theatre is now On-Line!
Watch events that have occurred in Historic Occoquan that you may have missed....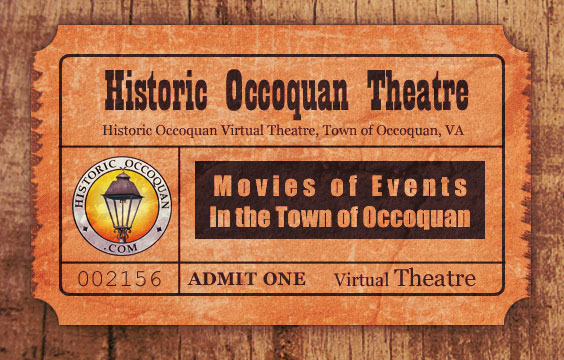 During the Month:
Spinaweb is featuring fabric woven in their shop that they make into fashionable clothing and boutique items. See their site for details.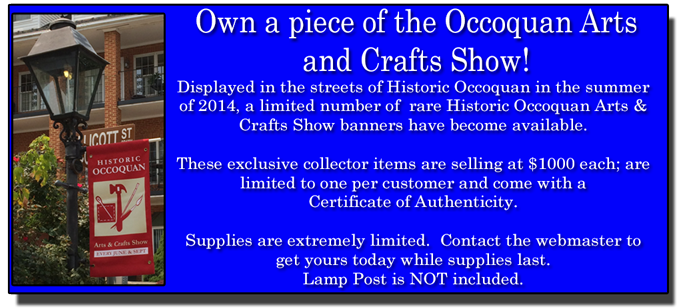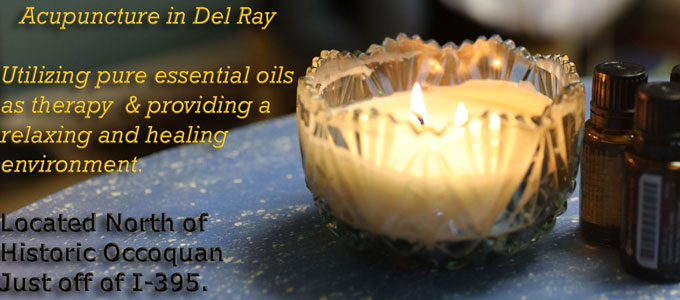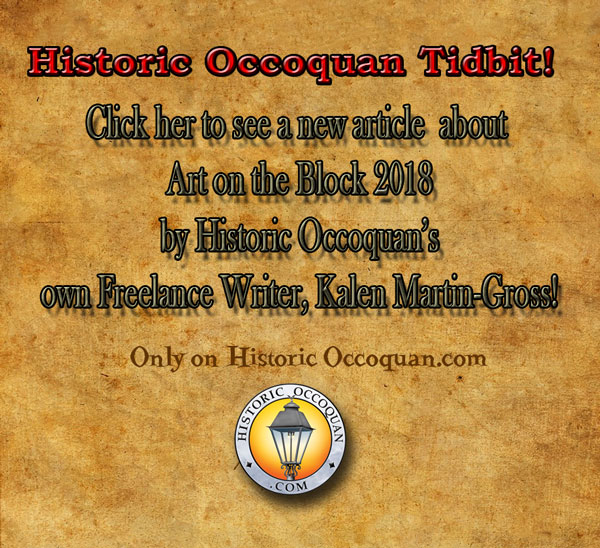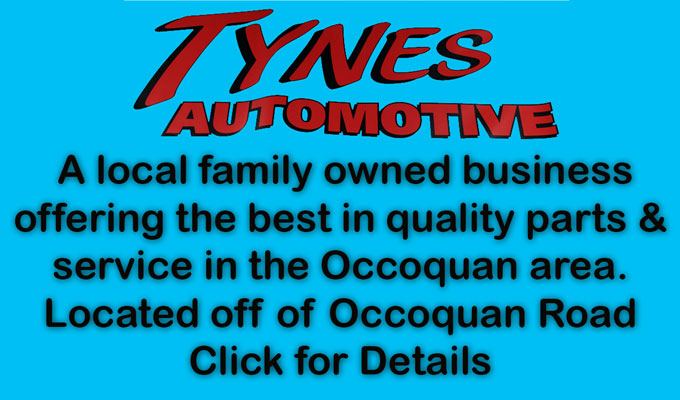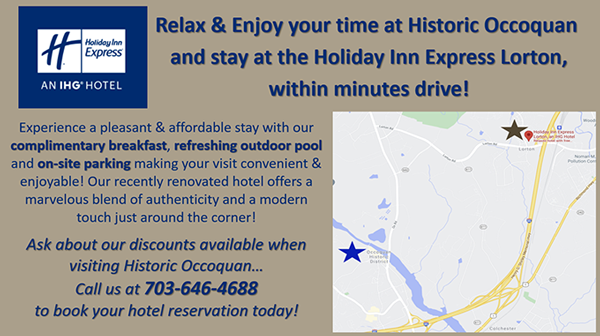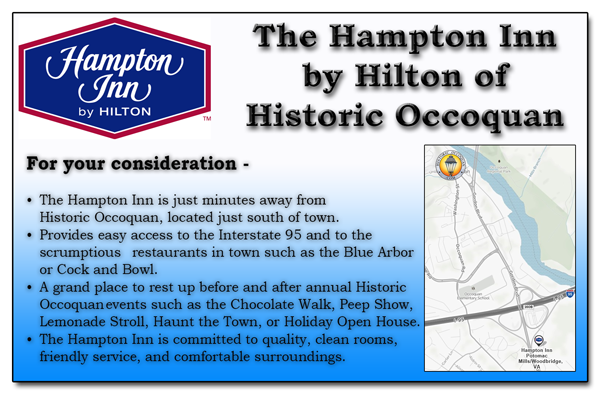 Prince William County Community Alert Network
In an emergency situation, PWC will send important alerts, notifications and updates right to your e-mail and mobile device(s). Registration is free at the
PWC site.
If you are a resident of Prince William County, registration with the County's Community Alert Network will allow you to receive county alerts on your mobile phone.