About Historic Occoquan.Com
While the Town of Occoquan was established in 1804 and incorporated in 1874, it wasn't until November 2007 that the Historic Occoquan / Town of Occoquan website was created by BAR-3 Enterprises culminating volunteer website support for the 2007 Occoquan Craft shows and all craft shows up to 2014.
Mission
The Mission of BAR-3 Enterprises is to promote and support the visitors to Historic Occoquan and provide them what they need to enjoy their stay in Historic Occoquan.
Vision
To provide best in class website presence for the Historic Occoquan community.
Value
The Historic Occoquan / Town of Occoquan website provides value to both Occoquan visitors and to the local community by being the one central hub that provides the latest Occoquan information and links to local business, merchant and shop websites.
How to Contact BAR-3 Enterprises LLC staff:
You can send an email to webmaster@HistoricOccoquan.com
You can send an email to Bry@BAR-3Enterprises.com - the CEO of BAR-3 Enterprises and developer for HistoricOccoquan.com
You can call the business number - (703) 672-0622 and leave a message. Sorry due to the number of spam calls this line is not picked up.
Whatever you do, DON"T CALL TOWN HALL to try to reach us.

While Town Hall can send us an annual business renewal form, they fail to provide callers our contact details. We frequently hear complaints about it. As you can see from our selling of Craft Show banners, they attempted to take one of our graphics, they have attempted to take one of our domains, and they do so like to take credit for our work. As you can see at: http://www.virginialiving.com/best-of-virginia-main/best-of-virginia-2020/northern-shopping/ That is the phone number for Occoquan Town Hall beside our website name. We are a REAL Occoquan Business proudly not affiliated with the Occoquan Town Hall.

Promoting Historic Occoquan:
When it comes to visibility in promoting Historic Occoquan, Alexa.com provided the following on 5 October 2021
Note: The lower the number, the better as the top site at #1 is Google.com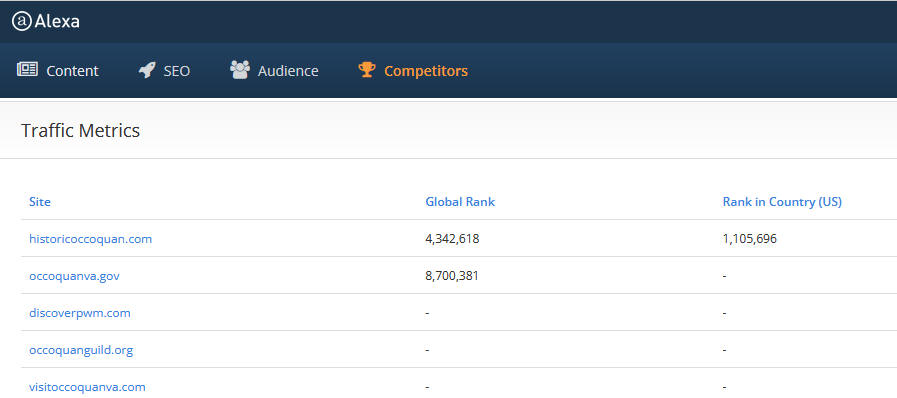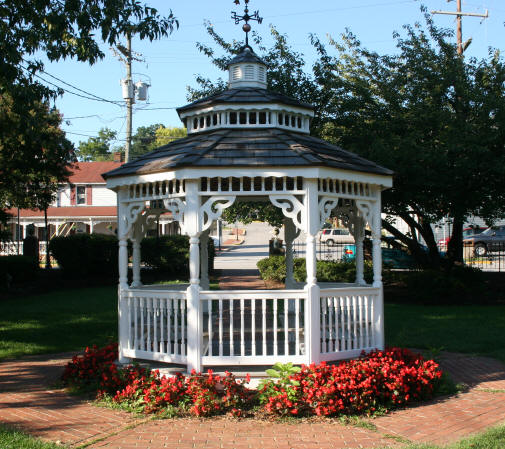 Gazebo in Mamie Davis Park in Historic Occoquan.