About Historic Occoquan.Com
While the Town of Occoquan was established in 1804 and incorporated in 1874, it wasn't until November 2007 that the Historic Occoquan / Town of Occoquan website was created by BAR-3 Enterprises culminating volunteer website support for the 2007 Occoquan Craft shows and all craft shows up to 2014.
Mission
The Mission of BAR-3 Enterprises is to promote and support Occoquan, the shops and merchants in the Town, and the local Town Government.
Vision
To provide best in class website presence for the Historic Occoquan community.
Value
The Historic Occoquan / Town of Occoquan website provides value to both Occoquan visitors and to the local community by being the one central hub that provides the latest Occoquan information and links to local business, merchant and shop websites and Town activities and events.
While shopping in Occoquan, be sure to pick up:
The Occoquan Business Guild's Historic Occoquan Virginia handout which has a beautiful map of the town with town history and information about merchants in the Guild.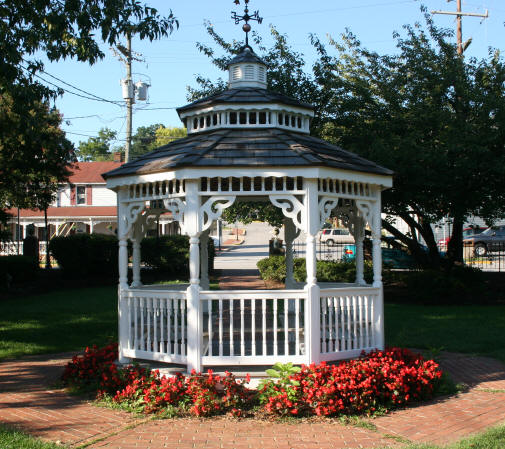 Gazebo in Mamie Davis Park in Historic Occoquan.